A minimum of fuss… with a maximum result
Welcome to Byron Bay Property Lawyer
Byron Bay Property Lawyer offers high quality property and conveyancing services at an affordable price.
Please phone 02 66 80 7370 or email us let us promptly call you back!
Contact us for a fixed price conveyancing quotation!!
We strive to give value and property experience.
Whether you are buying or selling we undertake to provide a troublefree experience for your property transfer and Byron Bay Property Lawyer shall provide free written quotations for your conveyance.
In addition to the standard form cottage or rural conveyancing we provide a specialised consultancy
for rural, commercial or strata subdivisions.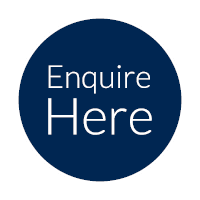 Our People at Byron Bay Property Lawyer
Philip Vickers
Philip is a graduate of the University of New South Wales Law School in 1986. He previously achieved a Bachelor of Commerce degree from UNSW in 1976.
Philip has extensive experience in building and construction law and has practised in property law and including property conveyancing for almost 30 years.
Prior to establishing byronbaypropertylawyer.com our Principal established The Real Property Conveyancing Company a boutique conveyancing operation in Coffs Harbour NSW in 1989. That business helped thousands of conveyancing clients until its sale in 1999.
Jesse Middleton
Jesse Middleton is a graduate Lawyer having recently joined our team to concentrate her skills in the property law area. Jesse is passionate about property and keen to share her skill and experience with buyers and sellers of real estate. Jesse is approachable, efficient and friendly.
Jesse has a degree in Business as well as possessing a degree in Law. With "at the coalface" experience in property development she is passionate about all things related to property including general conveyancing.
What You Need
By dealing with your problem or transaction quickly we can assist you to reduce your own personal stress. Alternatively, we can provide a detailed cost estimate for your use with your own budgetary requirements.
Please press on the Inquiry button and send us a short written description of what you need help with or what you require us to do to assist you.
If you do not know exactly what is required to resolve the issue describe to us what result you need to be achieved.
By sending us a brief description of your needs you can avoid the expense of an initial appointment in our office and we may be able to provide a step by step guide of what needs to be done to achieve your desired result.
Further at this time we can provide you with a free comprehensive quotation for the legal work required to be done to assist you.
Simply set out what you need to be done and include the location and type of property which is involved in your matter.
Our Services
Byron Bay Property Lawyer (Vickers Lawyers) is a specialised boutique law firm
which has operated in the northern river region since establishment in 2009
We provide specialist services in relation to the following:
Thinking about transferring a business in Byron Bay? Here's how we can help.
Want to sell your business, change a partnership or in need of transferring your business in Byron Bay? A formal transfer process is needed in most situations that involve a new individual, or new organisation becoming the holder of an existing company name.
What and when to transfer the business names?
In Byron Bay, transferring of a business to a new holder can be done, when:
The business is being sold.
A business name is passed on to a member or friend of a family.
With an existing business name holder, a new partnership is formed.
In a joint venture, one partner has left and is being replaced.
One partner in a joint venture has left, and one or more partners continue operations.
In Byron Bay, guidance of an expert is needed when it comes to transferring of a business partnership, which isn't a joint venture or in case one partner leaves and the other one continues to operate the business. If your partnership agreement allows you to change your partners instead of availing the option of transferring, one can then perform the action of adding or deleting the partner in transaction.
For an average person, buying or selling a business seems like an easy task but can becoming overwhelming quickly – there is more to it, than just handing over the keys to your business. In Byron Bay, Lawyers can help you in ensuring the legal process runs smoother and more effectively. It seems complicated, but as you go through the steps to purchase a business, our registered Byron Bay Lawyer assists in the settlement process and ensures that your interests as a client are fully represented.
What does conveyance mean?
Conveyance is the transfer of ownership of the legal property from one individual or entity to another.
Our Byron Bay property lawyers are licensed professionals whose duty it is to provide information and guidance on the sale of property or business. They also prepare the required documents and conduct the settlement process. The process is as simple as three stages.
Before the contract is concluded: The sale or purchase process must have an agreement between the two parties, and a settlement document must be put in place. Before signing the agreement, it is crucial that our Byron Bay property lawyers go through the document and provide relevant feedback, in particular on the form 2 business disclosure statement to be provided by the other party.
The contract: The business contract not only provides proof of the sale of the business but also allows you, the purchaser, to take a closer look at the different aspects of the business. Of course, the financial state of the business and the premises of the business would be an important area if it is also included in the sale.
Upon completion: The last step would then be to settle the quoted price and make (or accept) a deposit. The legal documents will then be signed, and the sale confirmed. Our Byron Bay property lawyers may sign a settlement on your behalf and notify the relevant financial institutions when the payments are complete. He or she will provide guidance until the effective occupation of the premises or the owner of the business.
What to Know Before You Transfer Your Business Name
Transfer of business in Byron Bay may have an impact on your rights. It is important to understand the impact of the transfer. Some of the different rights that may be affected include:
Possible right to the reimbursement of renewal fees. After the transfer of the business name to the new holder, the person or organisation that previously held the name may no longer apply for the refund of the renewal fees.
Right to the Renewal Period. A renewal period may not be transferred to a new business name holder.
Before starting the process of transferring a business in Byron Bay, to ensure that you do not give up claims or rights that you didn't intend to lose, it is advisable to talk to a legal professional.
Why do you need a power of attorney for your business in Byron Bay?
It can be difficult to think about giving up control over any decisions as a business owner in Byron Bay, much less over every aspect of your day-to-day operations and long-term business strategy. But there inevitably comes a time when this needs to be done for all business owners.
How do you prepare, then?
Some individuals sell out while they are still able to remain in complete control. Their company is their retirement plan when the time is right, and they spend their working life building a business that they can sell. At the same time, others hang on until the end. Their business is their life, and they can't imagine doing anything else so instead of transferring ownership and control, they rely on their estate plan to take care of it.
But there is a critical gap that needs to be filled in both scenarios: what happens to the company if something happens to you before you're ready?
Two of the most common questions about business powers of attorney in Byron Bay are answered below:
Why grant a power of attorney?
To ensure continuity of company affairs and good management of the company, every company should consider having a company power of attorney in place. In a sole trader or partnership, managing a company where every person is a "key person" powers of attorney in Byron Bay are critical. If the director is away (whether on holidays or work trips) or a possible transfer of business name falls through or they lose the ability to sign documents (maybe due to illness or accidents) for sole traders, the business could come to a grinding halt as no one is permitted to sign off on cheques or key documents, affecting the company's cash flow as well as their stability.
When to grant a company power of attorney?
You should consider the scope of the power when granting a company power of attorney, based on when the power applies, in what decisions or the type of situations your attorney may need to step in. Three examples of considering the scope of power are below:
Limited routine transaction power – A company may wish to grant limited powers of attorney in Byron Bay to complete recurring routine transactions in order to avoid the hassle of having two directors to sign. For example, you may grant a power of attorney to sign off on routine transactions. Signing off on rental invoices or certain bank documents could include this.
For specific purposes – A company may, alternatively, grant powers of attorney in Byron Bay to enable the attorney to execute and complete a whole transaction like transfer of business name. This can be useful if there are many moving parts of a transaction, and pre-prepared board resolutions may not have anticipated all parts of the transaction.
Depending on the type of business that is being transferred, many other matters may require attention. Our team at Byron Bay Property Lawyer can take care of your legal needs through the sale, purchase and transfer of business, whether you are a buyer or a seller. Contact Us Today!
Make an enquiry now
Byron Bay Property Lawyer will get back to you within 4 hours
Contact Us
Please phone us, or email us if you require a quotation for your legal matter.
We guarantee to get back to you within four (4) hours of you making contact with us!
If you wish to provide detailed written instructions as to the nature of the problem or the type of transaction proposed please use the form below. We can provide you with an outline of the required tasks and a cost estimate.
Phone: 02 66 80 7370
Fax: 02 66 80 9438
Mobile Philip Vickers: 0403 515 737
Email: office@byronbaypropertylawyer.com